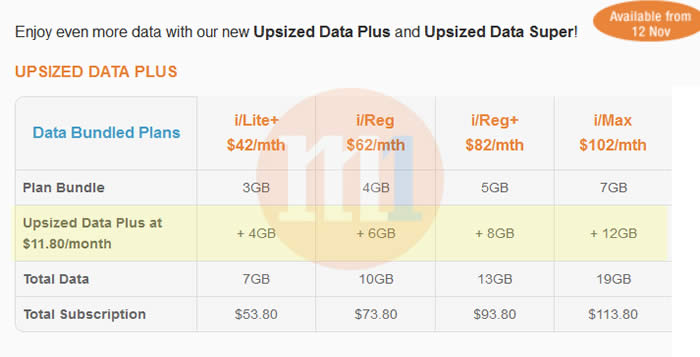 M1 has just
 announced two new Upsized Data options
Customers who want to boost their data bundles can opt for the M1 Upsized Data Plus, to add an additional 4GB to 24GB to
 their smartphone and 12-month mySIM plan data bundles.
Customers who want even more can sign up for Upsized
 Data Super, to add 6GB to 36GB every month to their data bundle.
Upsized Data Plus (S$11.80 a month) and Upsized Data Super (S$17.70 a month) are available from 12 November 2016, to new,
 re-contracting, and in-contract M1 customers.
For more information, please visit: https://www.m1.com.sg/upsizeddata