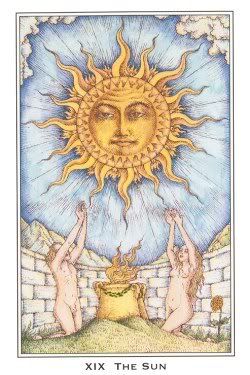 A Little On What Others Say About Us : Products & Services Testimonials Feedback
Originally posted by harryryan:
very good.... been elected as the president in charge of e committee for an exhibition coming up in April.... alot of good things happening ...ha...ha...thanxs to ur mojo bag..... he...he...

hey Oceanos...
after u helped me recharged my mojo bag that day....
i felt something on my way home....
i took it out n held it in my hands.... than i felt a surge of cold energy move from my hand to the rest of the body before the hand feeling that it is being charged by electric energy n finally a warm sensation on the arms....
Originally posted by depressive:

oceanos' mojo bags are really good. luck has changed.=D
Originally posted by marzguy:

yup agree, feel the difference
Originally posted by waliao:

+1

Love mojo works wonders for me
Originally posted by KFDugong:

i got me a black alligator mojo bag recently.... been having dreams of casinos

but on a more serious note... i struck my first toto win tonight... i bought the ticket for two draws...

although tonight win was not a major one... i still appreciated it... was a good feeling!
Originally posted by KFDugong:

hi everyone... guess what... i struck again!! hahahahaha

again its a modest amount.... and i was getting q frustrated at lack of success recently... till the cards told me to be patient with change....

today it begins again~!
Originally posted by KFDugong:

You know ah, I got the mojo bag because I like the feeling of winning at a toto or 4d.

I will never forget my first 4d win... felt great... eventually led me here to loa too hahaha...

and tonight... i struck another 20 dollar prize... thats four since i got the mojo bag.. so i've felt that winning feeling 4 times.... and feels great each time....

mojo bags gain power over time i think... and grows with the owner....
Originally posted by Karkadann:

A Glorious and Cloudy evening to all,
Just wanted to a testimonial for the SANTA MARTA LA DOMINADORA mojo bag here. I graduated from my course about 2 months ago and have been having problems finding a job but things changed when a few days ago,I decided to get the mojo bag. Within three days I have a job offer and will be starting work this coming Monday.
Thanks Oceanos.
Originally posted by MeOwSuSan:

I like to thank all here ... Tim is ok ...

I like to thank OCEANOS help ... he help "TIM" to remove the big stick thing at his throat ... thank you
Originally posted by MeOwSuSan:

OCEANOS Money oil work great ....

more to come ....


Originally posted by Living_in_fairyland:

I love the rabbit footsie i got from you, very authentic wild & strong energy. Hope me be lucky everyday. thanks & huggy.
Originally posted by fornight:

I went through two Oceanos' tarot card consultations in the past and I am very satisifed with them. All my questions were clarified during the consultation and most importantly, directions were revealed. It enables me to work towards certain goals as well as sort out my confusions during then.

Initially I thought his consultation fee was pretty hefty high, compared to my past experiences with others. But after going through one consultation and getting to know oceanos better, I think his fee is pretty reasonable for a real pro like him.
Originally posted by grimnir:

A few weeks ago, I had the privilege of meeting Oceanos through a mutual friend. From that chance encounter, I learnt about his psychic ability and sought for a tarot reading from him. And it was money well-spent!

Since then, I have gained greater clarity in life and am working hard towards what I want.

I would like to thank Oceanos for being a great guidance in my life! I feel that I have been reborned and will be seeking my own spiritual path. Hopefully, my post will urge those sceptical to let go of their preconceived ideas and allow themselves to open up.

Thank you Oceanos!

Thank you very much. You will not believe how much of a change you have been in my life. =D



© copyright by ~*~ LIGHT OF ATLANTIS ~*~ All rights reserved