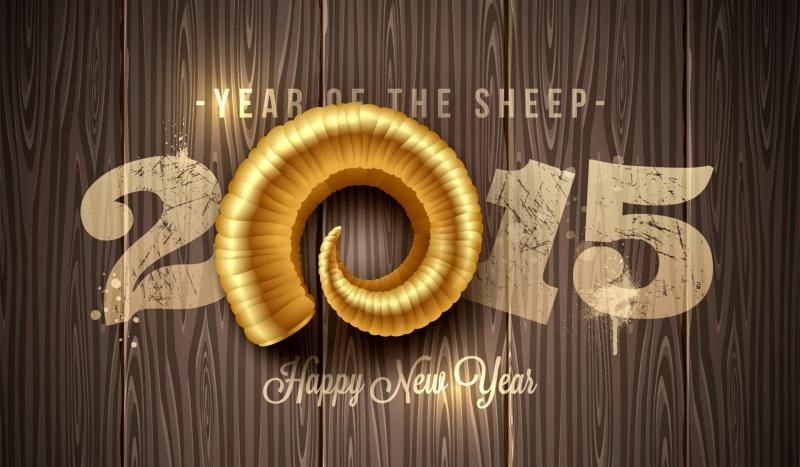 Merry Meet To All,
Welcome to my haven.
Today is the 9th Day of the Lunar New Year 2015 - The Year Of Green Wooden Sheep.
To many Chinese especially Hokkien Chinese, Today is a very important day, other than it is the Hokkien Chinese New Year, it is also the Birthday Of The Jade Emperor (The Supreme Deity Of Taoism). According to Taoist Legend, All the Deities of Heaven and Earth will Rejoice and Celebrate this Day. Grand Ceremonies will be held in Taoist Temples, Prayers Ceremonies will be held at home of their Devotees, making offerings of suckling piglets, roast chicken, duck, pork and sugarcane tied with red ribbons.
This is a Year of Female Green Wooden Sheep which has a strong combination of Earth, Fire and Wood Elements with a lack of Water Element indicate it is a Year of Dry Spell, Weather patterns will be irregular with long period of dry spell, natural fire disaster will occur. Global Political Unrest and Conflicts will continue to ensue throughout the year and move on with fast changes together with unexpected results. Prices of Earth, Fire and Wood Element commodities will go up. Global Economy will stabilize this year as a begining of a New Cycle, not much of growth. This is a year full of unexpected changes and challenges but not to worry as all will have a positive ending. Financially everyone to plan their spending and earning well inorder to stay afloat, be extremely careful with investments esepcially those short term investment that promises fast return, Money come Fast Goes Fast. As for those interested in their personal love matter, this is a good year to start new relationships or enhance and strengthen on-going relationship. This year there is a need to put more emphasis on personal well-being, health and family. Overall this New Year is a Year of Deep Healing and Regeneration from Previous Year Turmoils, A Year to gain Stability for Future to come, it is a year of ups and downs with changes aloof for us to learn and nurture new perspectives in life.
These are my Personal Prediction and Summary for Year 2015.
I hereby wish Everyone a Happy, Healthy and Prosperous, May this New Year 2015 bring forth Good Fortune to everyone. 
Brightest Blessings,
Oceanos

© copyright 2015 ~*~ LIGHT OF ATLANTIS ~*~ All rights reserved.