10 SIGNS OF PSYCHIC ATTACKS – What to look for?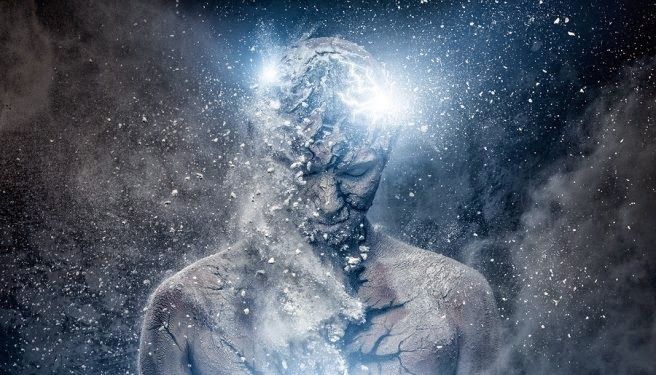 1. NEGATIVE THOUGHTS
Becoming pessimistic and surrounded by negative thoughts out of the blue for no apparent reasons from your usual happy, optimistic self. You may be under psychic attack.
2. ACHES, PAINS, AILMENTS & MIGRAINES
Sudden aches, pains, ailments or migraines for no medical reasons, recurring ailments like flu that don't seem to get fully well even after seeking medical help & several courses of medications. You may be under psychic attack.
3. DRAINED OF ENERGY CONSTANTLY
Feeling exhausted & tired all the time with no changes to diet, exercise, life stresses or lifestyle. Feel tired & lethargic no matter how much you rest or sleep. Not feeling like your usual energetic self out of the blue. You may be under psychic attack.
4. LACKED OF MEMORY, FOCUS & CONCENTRATION
Sudden poor memory, finding it hard to stay focus, lack of concentration without medical reasons, not on any medications or life stresses. You may be under psychic attack.
5. NIGHTMARES
Frequent nightmares of things you fear, dream of people, animals or things chasing or attacking you. Unable to sleep well, wake up in cold sweat & fear for no apparent reasons or life stresses, you did not watch horror movies or read horror novels. You may be under psychic attack.
6. THOUGHTS & VISIONS OF SPECIFIC VILE PERSONS OFTEN
Frequent thoughts of someone who is jealous, angry, envious, wishes you harm, bad mouths you constantly. Seeing or meet by chance specific someone who hate you or your enemies several time a day or often out of the blue. There is a good chance you are being consciously or in some cases unconsciously psychically attacked by them.
7. PANIC ATTACKS
Sudden panic attacks over nothing or small stuffs, constantly feeling fearful for no apparent reasons. You may be under psychic attack.
8. DEAD, DYING OR SICK PETS, ANIMALS, INSECTS AT HOME OR AROUND YOU.
Pets, animals, insects and plants are usually affected by their environment or owners. They are very protective or their home & owners, sensitive to energy. Sudden deaths, sickness of pets, animals, insects & plants at home or around you with medical or reasonable explanations. You may be under psychic attack.
9. SIGHTS OF CARRIONS ANIMALS & INSECTS
Finding carrions insects like flies or maggots in a clean home or vicinity of your home. Finding dead animals or birds like crow feeding on dead flesh outside your front door. No reasons why they are there, that's a problem definitely not a good sign. You may be under psychic attack.
10. SUICIDAL THOUGHTS
Thoughts of suicide suddenly or constantly for no apparent reasons, you may be under psychic attack. Seek Medical and Professional Help immediately first. Ascertain it is not solely a medical or psychiatric condition before seeking Spiritual Help.
Disclaimer

All Spiritual Services & Products are Alternative Holistic Healing Practices or Metaphysical Practices. It is NOT a substitute for any professional Medical Diagnosis or Treatment and should NOT replace any professional Medical Diagnosis or Treatment given your medical doctor or other health professionals.

Spiritual Healing is to compliment & support existing medical & health care; and a possible way to become & remain healthy in your total well-being.

Important Note: For any Chronic Illness or Mental Depression, please do seek for approval from your medical doctor or relevant health professionals before seeking our spiritual healing services.

© copyright by ~*~ LIGHT OF ATLANTIS ~*~ All rights reserved.