You can learn a lot about Jesus, his life, and his qualities by reading the Bible books of Matthew, Mark, Luke, and John. Those books are called the Gospels. Because Jesus is just like his Father, what  you read will also help you come to know Jehovah better. That is why Jesus could say: "Whoever has seen me has seen the Father also."​—John 14:9.
16. What did Jesus teach? Where did Jesus' teachings come from?
16 Many people called Jesus "Teacher." (John 1:38; 13:13) One of the most important things that he taught was "the good news of the Kingdom." What is this Kingdom? It is God's government that will rule over the entire earth from heaven and bring blessings to people who obey God. (Matthew 4:23) Everything Jesus taught came from Jehovah. Jesus said: "What I teach is not mine, but belongs to him who sent me." (John 7:16) Jesus knew that Jehovah wants people to hear the good news that God's Kingdom will rule over the earth.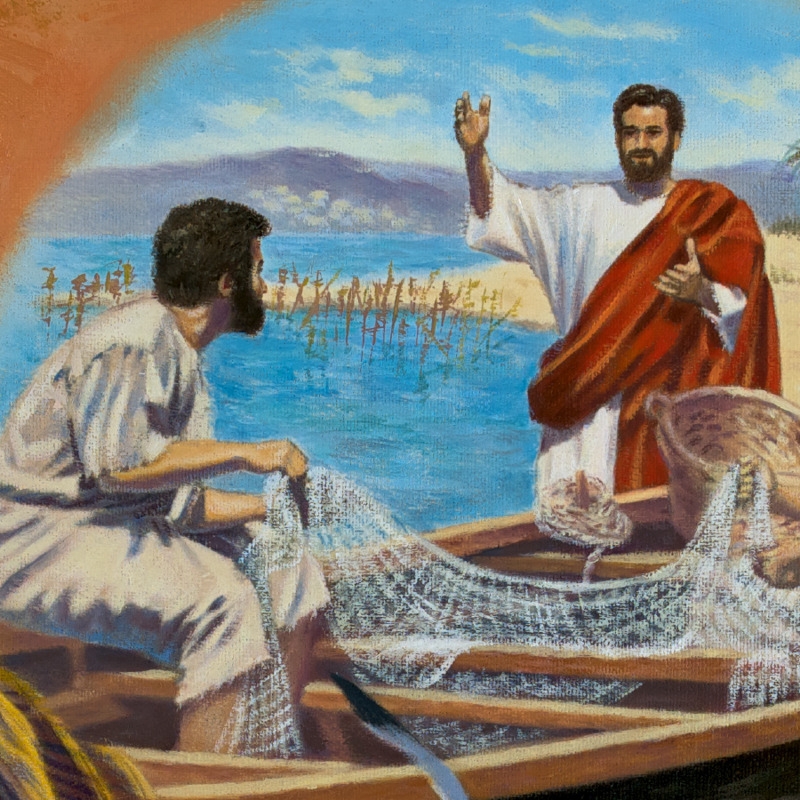 17. Where did Jesus teach? Why did he work so hard to teach others?
17 Where did Jesus teach? Everywhere he found people. He taught in the countryside as well as in cities, villages, markets, places of worship, and people's homes. He didn't expect people to come to him. He often went to them. (Mark 6:56; Luke 19:5, 6) Jesus worked hard and spent much time and energy teaching people. Why? Because he knew that God wanted him to do that and because he always obeyed his Father. (John 8:28, 29) Jesus also preached because he felt compassion for people. (Read Matthew 9:35, 36.) He could see that the religious leaders were not teaching the truth about God and his Kingdom. So he wanted to help as many as possible to hear the good news.
18. What qualities of Jesus do you like the most?
 18 Jesus was a man who loved people and cared for them. He was kind and easy to talk to. Even children liked to be with him. (Mark 10:13-16) Jesus was always fair. He hated corruption and injustice. (Matthew 21:12, 13) He lived at a time when women didn't have many rights and were not treated with respect. But Jesus always treated women with respect and dignity. (John 4:9, 27) Jesus was also truly humble. For example, one evening he washed the feet of his apostles, something that was normally done by a servant.​—John 13:2-5, 12-17.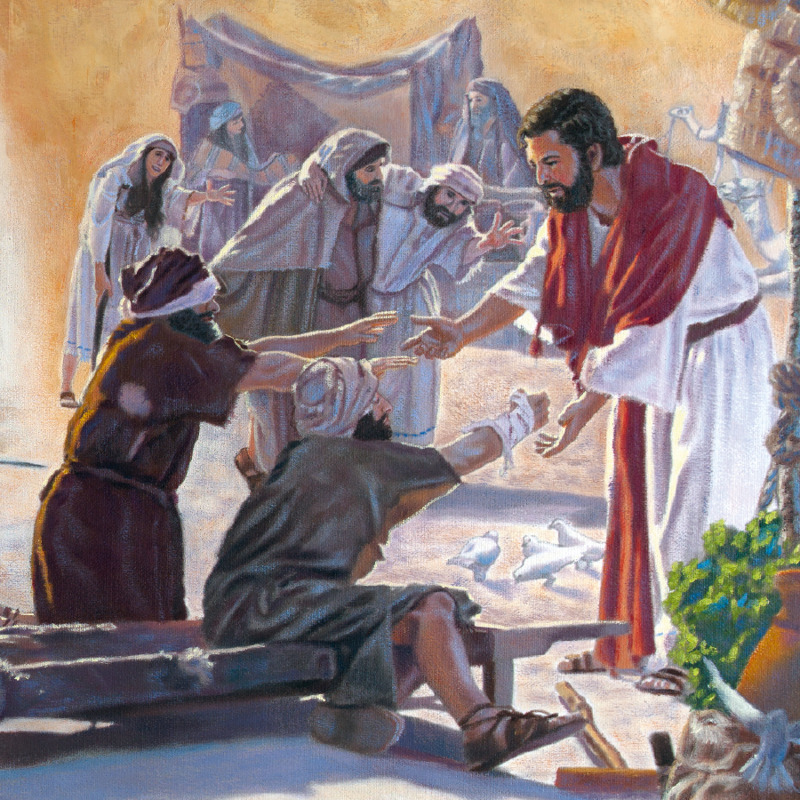 19. What example shows that Jesus knew what people really needed and that he wanted to help them?
19 Jesus knew what people really needed, and he wanted to help them. This was very clear when he used God's power to heal people miraculously. (Matthew 14:14) For example, a man with leprosy came to Jesus and said: "If you just want to, you can make me clean." Jesus was moved by this man's pain and suffering. He felt sorry for him and wanted to help him. So Jesus stretched out his hand, touched the man, and said to him: "I want to! Be made clean." And the sick man was healed! (Mark 1:40-42) Can you imagine how that man must have felt?