Roja ( The Rose) 
Directed by Mani Ratnam
Produced by Mani Ratnam
Starring Arvind Swamy,Madhoo,Pankaj Kapoor,Nasser
Music by A. R. Rahman
Release : August 14 1992
DVD Release: Aug 14 2002
Genre: Thriller | Politics | Romance | Drama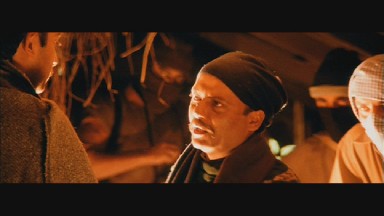 Roja (Tamil: ரோஜா) (1992) is a Tamil film  released in 1992.The story is based on a real story of abduction of an IOC official from the south. The movie was released without much publicity and also it had two relatively unknown faces as the lead pair and an unknown debutant music director AR Rahman and without any crowd pulling factor went on to become one of the turning points in Indian cinema. The film was subsequently dubbed into English and French .The film won three National Film Awards (India's Equivalent of BAFTA), including Best Film on National Integration, catapulting Ratnam to international acclaim.Maniratnam has touched upoun the India kashmir border conflict as a backdrop and weaved a wonderful love tale about national integration. Roja is the biggest box office success in his career.The film's score and soundtrack were composed by A. R. Rahman, who debuted as a music director with this film. The film also gained international acclaim with its nomination for Best Film at the Moscow International Film Festival. The film was recently re-released for international audiences in light of the growing fear of terrorist attacks across the world. It is considered as one of the best films from the Indian film industry in the 1990s.  This soundtrack is among the "10 Best Soundtracks" of all time listed by TIME magazine, issued in 2005.The soundtrack features score and 6 songs composed by A. R. Rahman, with lyrics in the Tamil language by Vairamuthu. This soundtrack was revolutionary in that it changed the face of Tamil Film music in 1992, announcing the arrival of Rahman as a potent force in the Indian music scene. He used many instruments and grand arrangements to generate an epic sound to the songs.
Time magazine's noted film critic, Richard Corliss stated that the "astonishing debut work parades Rahman's gift for alchemizing outside influences until they are totally Tamil, totally Rahman."
The story of Roja is about an indian scientist who gets kidnapped by renegade kashmir terrorists who are fighting to gain independence from India.Rishi Kumar (Aravind Swamy), a computer engineer born and brought up in Madras, has his heart set on wedding a village girl. He arrives in the village to see Senbagam (Vaishnavi) but when she asks him to 'reject' her since she is in love with another man, he points to her sister Roja (Madhubala) as the woman he wishes to marry. Roja, who is initially angry at the turn of events, has a change of heart when she learns the real reason behind why Rishi opted to wed her instead of her sister. An unexpected honeymoon to Kashmir comes up when Rishi's boss falls ill and Rishi has to take his place. But there, Rishi is kidnapped by terrorists who want one of their leaders Wasim Khan released in exchange for Rishi. In a land where she doesn't even know the language, Roja struggles to get her husband released unscathed.