Galata Bridge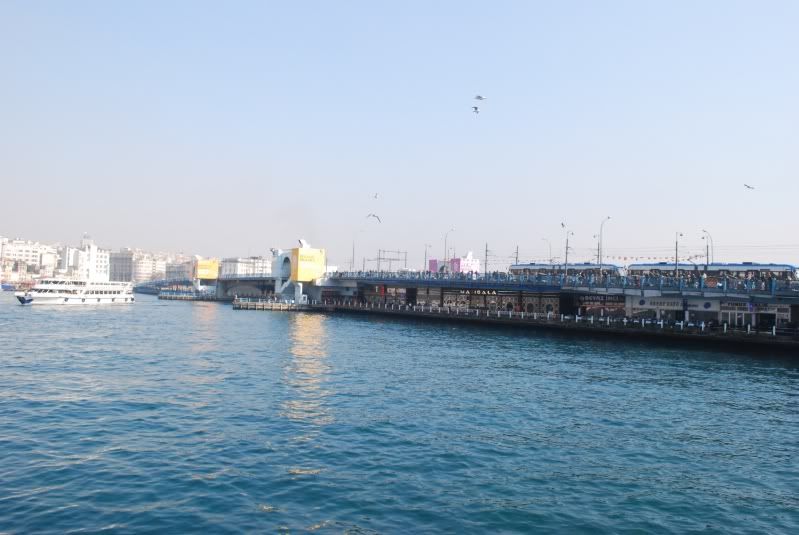 A short distance away from the Spice Bazaar, the Galata Bridge is a simple low-level bridge bridging the districts of Galata and Eminonu across the Golden Horn. Symbolically, it is the link between the Old City of Istanbul and the districts where many non-Muslims lived in the Ottoman era, making it a bridge between cultures.
The first thing you notice about this bridge is the many, many fishermen who fish at the docks on the sides of the bridge.....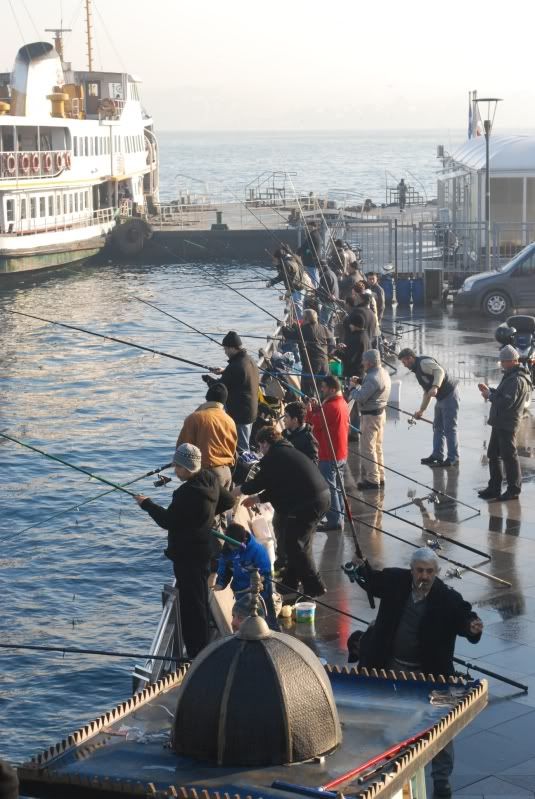 ..... and on the bridge itself.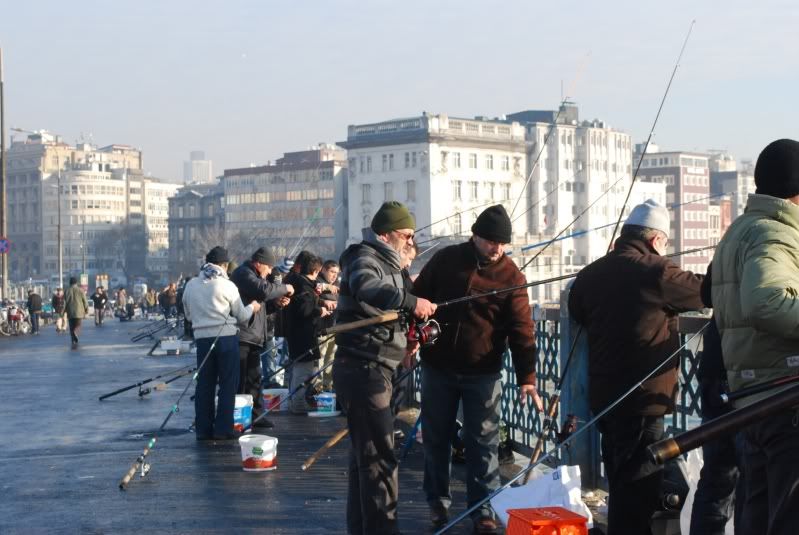 Another thing you will notice is that they catch a LOT of fish, considering that they're using fishing rods.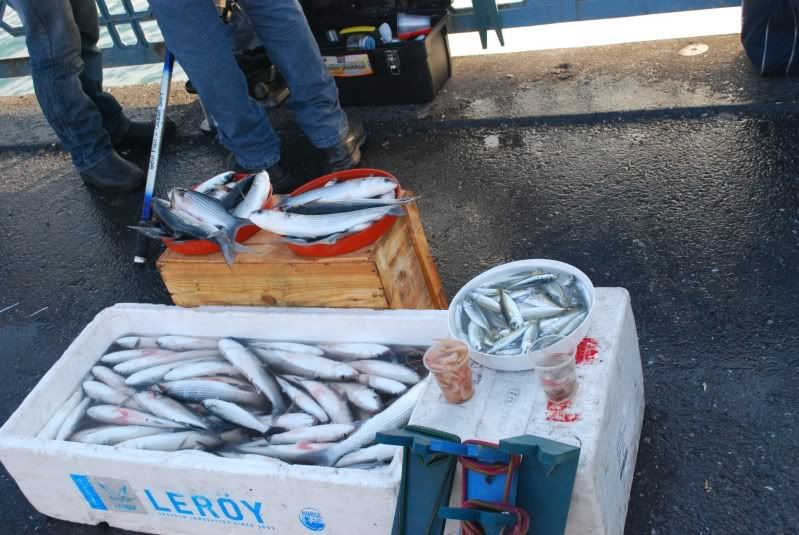 All this was caught by those two guys in jeans. Using fishing rods.
Also, you get to see street vendors selling mussels.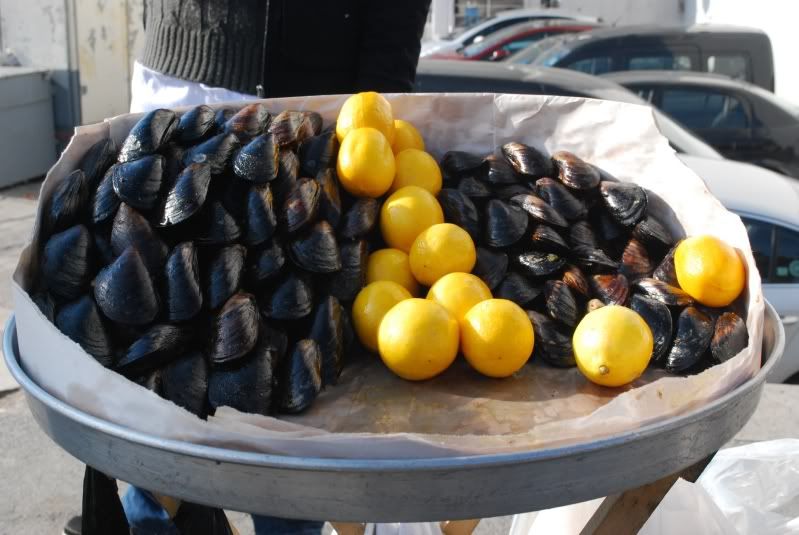 You tell the vendor how many mussels you want, and he will open it for you. You will eat it on the spot. Needless to say, I didn't dare try it, because I don't know for how long the mussels have been there.
One thing unique to the Eminonu side of the bridge is the traditional Istanbul fish sandwich - the Balik Ekmek. Literally meaning 'fish in bread', it was thought up by fishermen who had the brilliant idea of selling the fish they caught by cooking it right there in the boat itself.
The fishermen would catch the fish, fillet it, grill it, and stuff it into half a loaf of bread with onions and salad - all on the boat itself. You can take it to be the Ramly Burger of this area.
Now regulations prohibit fishing boats from selling food (out of hygiene concerns)..... but hey, they still have floating boats where the Balik Ekmek restaurants would do the grilling.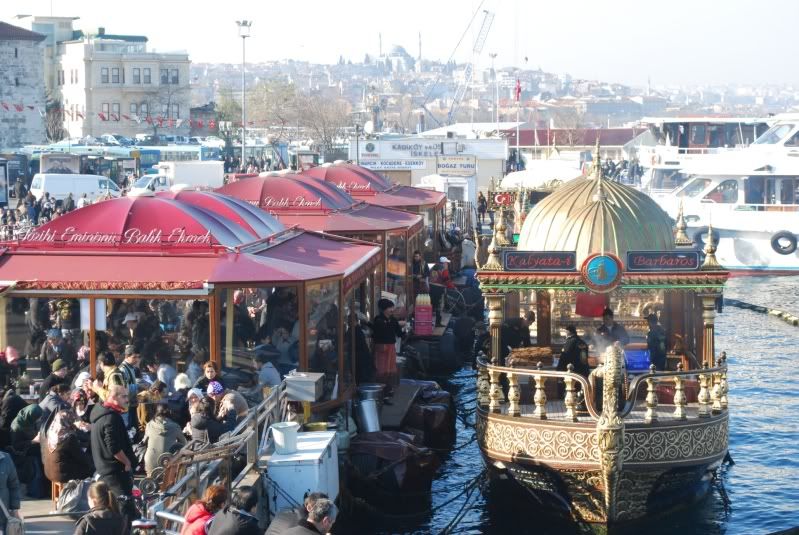 They grill the fish on the boat (right), pass it to the waiter on the dock (center), who will then pass it to the customers in the eating area (left).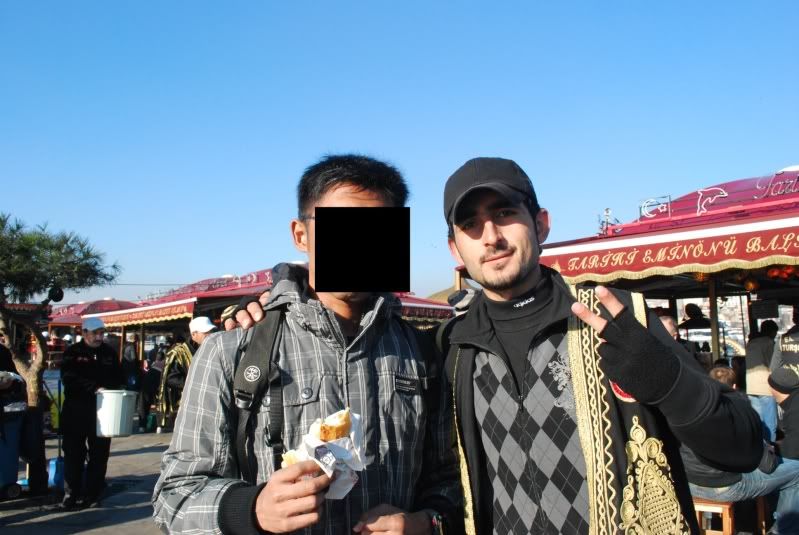 One of the waiters was thrilled to learn that I was from Singapore, and insisted that I take a photo with him....
It's just a grilled fish sandwich, but trust me, you'll never taste a fresher grilled fish in your entire life.