Ooh, hope I'm not weighing in too late here.
Okay, DEFINITELY do not miss Capri.  The scenery's fantastic, and next to the Grotto Azzuro is Ristorante Addo Ricco - when they say the Frutti Di Mare is their speciality, they're not kidding: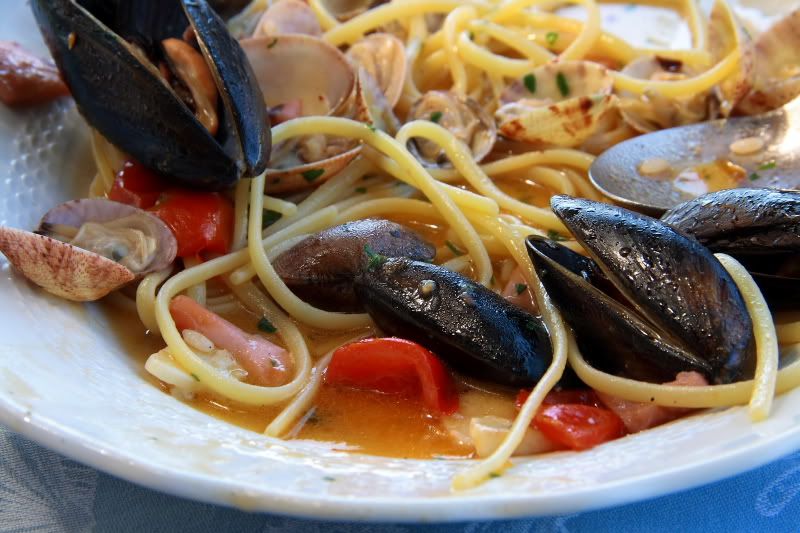 and this is the view from your table: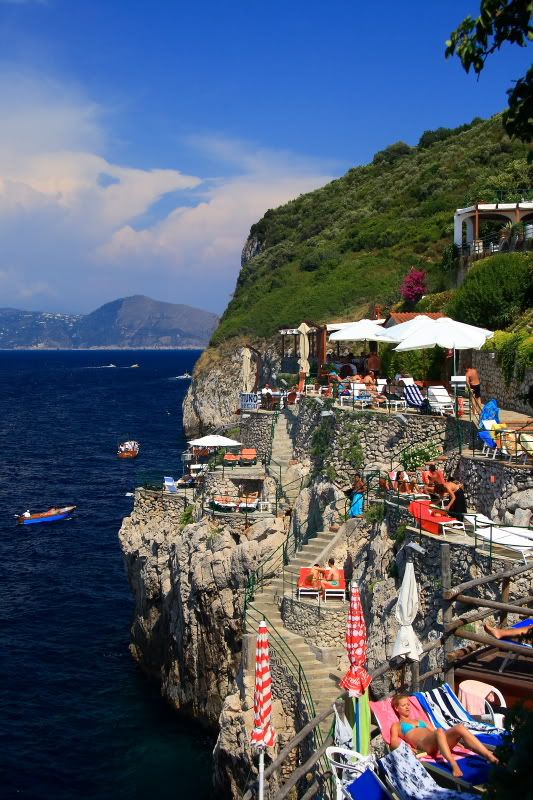 Bikini girls come as standard equipment.
In Rome, St Peter's Basilica is a no-brainer, but head straight for the Sistine Chapel first because it closes early.  The Pantheon and Trevi Fountain are nice, and the Spanish steps are good for hanging out.  As for the Colosseum, ehh, take it or leave it.
Venice is great for just wandering around.  If you're at Piazza San Marco, go up the bell tower - the view's pretty good: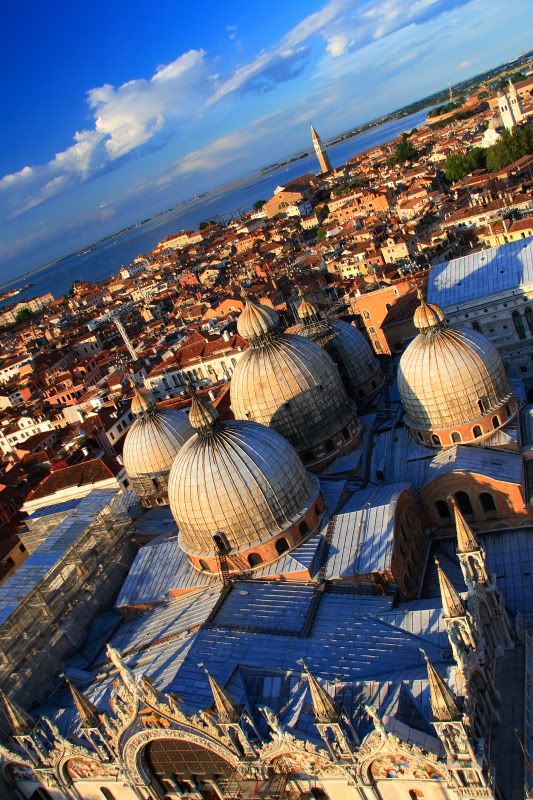 Note two things, though:
1) You'll need to check you bag in before going up
2) The bell still works, and once every hour you'll find out how well it works
While you're in Venice, it's worth popping over to Murano on the water bus to check out their glass-blowing demonstrations.
Speaking of buses, if you're coming in from the airport, the last time I checked, a boat trip in will cost you 95 Euros, and a bus trip will cost you 10 Euros.  Do the math.
OK, as for Paris,  going down the Champs Elysees in the evening is a must-do, probably best heading towards the Arc de Triomphe from the La Defence direction.  If you want to go up the Eiffel Tower, it's best to book lunch at 58 Tour Eiffel (Altitude 95 in old money) because you'll get to skip the queue and go right up. 
If you want to go to Notre Dame, get there early - the queue to go up to the top fills up pretty damn quickly.  It's not so bad for the Catacombs, although you shouldn't drag your feet there either.  The Pompidou Centre looks cool, but you'll really have to try your luck to see what they happen to be displaying at the time.  Not a big fan of the Lourve - skipped queueing up to see the Mona Lisa and I don't feel any poorer for it.  Take a few hours to stop at a classic cafe (maybe near Sacre Coeur/Moulin Rogue), have a coffee or ten and just watch everyone go by.
Anyway, that's just a few random thoughts off the top of my head.  Will post more if I think of anything.