Most Epic Punchline Ever. Marvel has nothing on DC here.
In the Invasion (Arrowverse) crossover featuring The Flash, Arrow, Legends of Tomorrow and Supergirl, Barry (Flash) was feeling terribly depressed and blames himself for how, because he went back into the past to change the timeline for selfish personal reasons, now everyone's lives have been changed for the worse, and everyone other than Oliver (Arrow) blames him for this.
So while all the other superheroes go off to fight the alien invasion, Oliver stays behind to comfort, console and counsel Barry.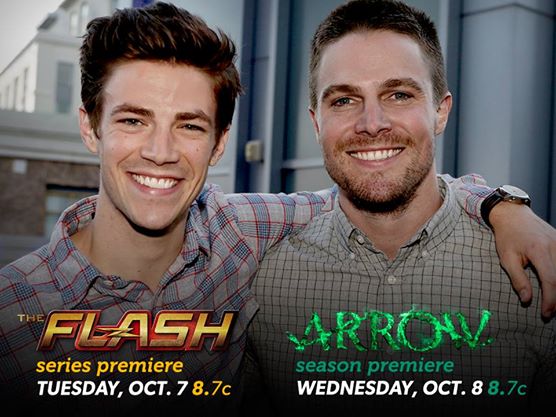 Oliver gives a tear-jerking, heart-rending, emotionally touching and totally inspirational speech, saying that this is not all Barry's fault and that he shouldn't blame himself. Barry slowly opens his heart up, and tearfully hugs Oliver.
5 minutes later, after the aliens somehow managed to mind-control all the other superheroes, and turn them against Barry and Oliver. Overpowered by overwhelming force (it's 6 or 7 superheroes versus just Barry & Oliver) and now cornered into near-death, Oliver screams at Barry, "THIS IS ALL *YOUR* FAULT!!!", and stunned Barry can only give a silent WTF look.