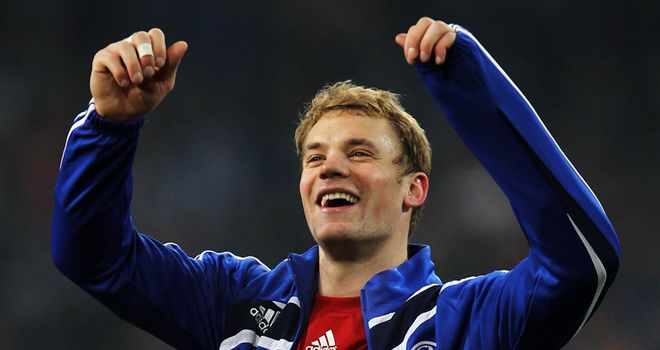 Germany star Manuel Neuer has revealed that he has already decided where his future lies.
The Schalke
goalkeeper has been strongly linked with both Bayern Munich
and Manchester United
in recent months.
The 25-year-old has now revealed that a decision has been made about his future, but he refused to reveal who he would be playing for next
"A decision has been taken. People who need to know, know. So everything is cleared up," he said after Schalke's 1-1 draw with Werder Bremen
on Saturday.
Neuer has just over 12-months left on his current deal with Schalke.
Watch Arsenal v Liverpool match on www.letgetlive.com/livesteam  for free