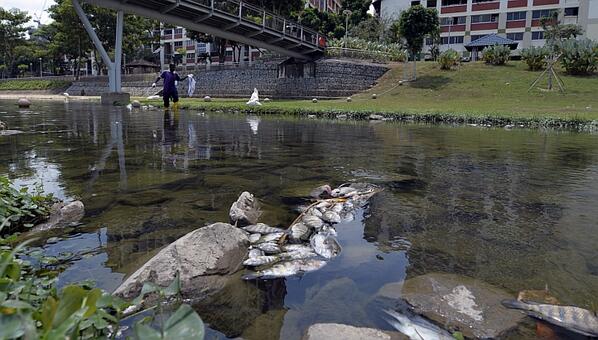 Hundreds of dead fish have been found floating in the river at Bishan-Ang Mo Kio Park, causing a lingering stench in the area.
When The Straits Times visited the park on Wednesday morning, at least 300 white-coloured fish about a foot long each were seen floating on a 200m stretch of the river close to Bishan Road. Many were decomposing under the hot sun.
Cleaners were seen wading through the river gathering the fish.
Residents said that they spotted the dead fish at about noon on Tuesday. Many long-time residents said this was the first time they had ever witnessed mass fish deaths in Bishan-Ang Mo Kio Park.