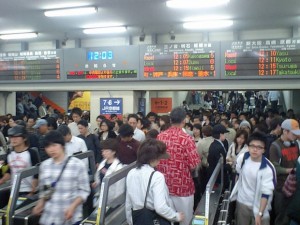 Golden Week refers to a cluster of holidays from late April to early May:
Showa Day (April 29), referring to the previous emperor's birthday;
Constitution Memorial Day (May 3);
Greenery Day (May 4); and
Children's Day (May 5).
The gaps in between mean that you never really get a literal week of holidays. If you're lucky, though, the first holiday will fall exactly on a Friday (leaving only Monday as a regular day), as is what will happen in 2016.
In any case, for many professionals, this sounds like a great time to take a vacation. Doesn't it?
Sure, but… that's what everyone else is thinking as well, which means that, during this time, roads, expressways, and trains meant for long-distance travel are congested; plane and bus tickets get sold out easily; hotels get fully booked quickly (and prices are high); and you can expect crowds at most tourist spots. Many Japanese professionals are so busy that even though they have paid holidays, they either don't or can't really use them, so public holidays are the best chances for them to travel. Some avoid the Golden Week crowd by traveling overseas, though.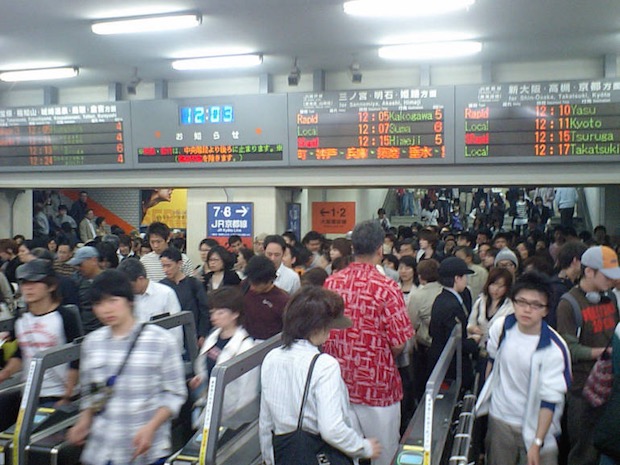 This photo was aptly titled, "This is Golden Week." | Photo by Chris Gladis used under CC
If you want to take the risk and go to Japan's major tourist spots at about the same time as everyone else, by all means, go ahead—especially if this is also one of the rare times that you can travel. But if you want to enjoy Golden Week in Japan while avoiding the crowd, stay right where you are! This might be a good time to explore Tokyo — even if you're a long-term …CONTINUE READING